I'm a native Dutch speaker and after working many years in international environments, I decided to use my love for languages, my educational background and computer skills as a basis to become a dedicated high quality language professional. Consequently, I have spent years developing knowledge in my specialist areas and all ins and outs of translation and localization. Furthermore, I always try to stay up-to-date with the latest developments relating to computer-assisted translation tools.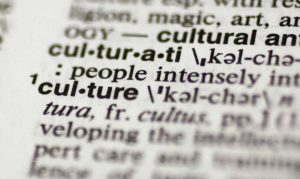 Above all, to me translation is no less than a craft and every translation is unique. I use my language skills and open mind to create translations that are designed to meet a specific target audience, with cultural and linguistic differences constantly in mind. In fact, the art of translating and the exploration of languages are second nature to me. Ultimately, my passion for words and precision in everything I do will always benefit your projects, delivering the dedication, quality and creativity they deserve.
My qualifications include a Masters degree with distinction in English Language & Culture from Leiden University. Studio Trados 2019, MemoQ, XTM, Lilt, Memsource and Smartling hold no secrets to me. I'm member of the Netherlands Association of Interpreters and Translators (NGTV).

Me at a glance
Extensively experienced
Committed to the highest standards in translation and localization
Highly-qualified
Committed to detail and precision to ensure your texts are clear and grammatically correct
Analytical research skills. All relevant research will be carried out so your texts are accurate and relevant
Reliable, punctual, professional

I work for direct clients and reputable agencies.
Read some feedback from clients or on my LinkedIn page.
I'm always interested to broaden my horizons. Let's team up!